Erin Moore
Erin Moore is City Weekly's music editor. Email tips to: music@cityweekly.net.
Trending
Salt Lake is for LVRS
A new entertainment enterprise brings the soul to downtown SLC.
June 09, 2021
Fuq 2020, Pride is Back
Genderfuq's 2021 showcase kicks off Pride events with pent-up energy.
May 26, 2021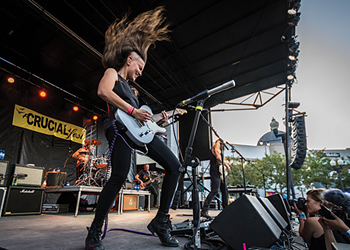 Considering Crucialfest
A Salt Lake City heavy-music stalwart considers new approaches for a new era.
March 31, 2021