Trending
Dying in Silence
A new report attempts to document the number of Indigenous women missing or murdered in 71 cities across the U.S. According to its data, Salt Lake City ranks in the top 10.
December 05, 2018
Make America Pioneer Again
Secretary Zinke comes to Utah for the Days of '47 rodeo.
July 25, 2018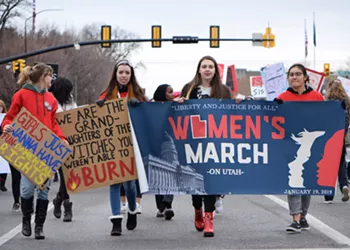 All In It Together
2,000 people march on the Capitol in solidarity with women state- and countrywide.
January 19, 2019