click to enlarge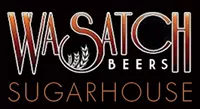 Wasatch in the House
Wasatch Brew Pub recently opened the doors of its new location in Sugar House (2110 S. Highland Drive, 801-783-1127, WasatchBeers.com). Park City's Wasatch Brew Pub was founded in 1986 by Greg Schirf and was Utah's first microbrewery. Today, Wasatch is part of the Utah Brewers Cooperative, which also includes Squatters. The new pub, designed by MJSA Architects, is 5,200 square feet, seats approximately 260 guests and has a contemporary, urban vibe with high, exposed ceilings. It will also offer seating on a large patio. The new pub will initially offer just lunch and dinner, with weekend brunch and weekday breakfasts to follow in the near future.
Dinner @ Eva's
Eva's Boulangerie (155 S. Main, Salt Lake City, 801-355-3942, EvasBakerySLC.com) recently expanded its menu and hours to offer guests a European dinnertime experience. The Boulangerie is now open until 10 p.m. Tuesday through Saturday, with nightly fall-themed specials such as duck-confit cassoulet; roasted meats with pumpkin and squash; chestnut and pomegranate risotto; vegetarian dishes; and more. According to Eva owner and chef Charlie Perry, the bakery has a romantic atmosphere when the lights are turned down in the evening, and allows patrons to have a fine-dining experience without the fine-dining prices, whether they choose to enjoy a quick pastry with coffee or a glass of Champagne and a nice meal.
Farm-to-Glass Party
On Oct. 5, Salt Lake Magazine, the Downtown Farmers Market and Juniper & Co. will host the Farm to Glass Cocktail Contest award party from 6 to 10 p.m. at the Ice House (400 W. 300 North, 801-355-6655) to crown the winner of their citywide cocktail contest, which ran at various libation locations during September. Attendees will be able to sample the competing cocktails and enjoy local artisan foods. Tickets are available at www.JuniperAndCo.com, and the cost is $45 for food and drink or $20 for just food.
Quote of the week: Shape is a good part of the fig's delight. —Jane Grigson