click to enlarge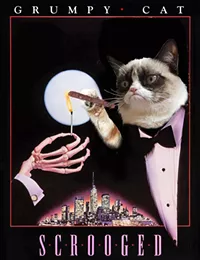 8. That you just had to look up the word "imminent."
7. Every midterm political candidate just elected.
6. Getting caught in the middle of a violent iPhone 6 vs. Galaxy S5 argument.
5. Any Trax train, anywhere, at any time.
4. The Grumpy Cat Christmas movie.
3. A 24-hour infotainment cycle that calls itself "news."
2. Infotainment lists posing as "serious commentary."
1. The unchecked Iggy Azalea pandemic—there is still no vaccination!