Champagne glasses have come a long way. In the old days, bubbly was usually served in clunky, shallow, short-stem coupes - the sort of glasses you'd imagine people sipping from in The Great Gatsby.
click to enlarge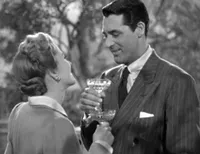 However, those coupes allowed a lot of air into the glass and, in turn, a lot of bubbles to escape. Plus, they're difficult to drink out of without spilling valuable Champagne down the front of your shirt.
So, along came Champagne flutes. These are tall, narrow glasses that serve to keep air out of the Champagne and to keep the bubbles in. Pretty good. However, most wine benefits from aeration - from being exposed to a certain amount of oxygen. And so, on to Plan C.
click to enlarge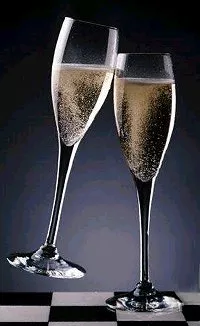 Now, along comes a "Champagne Wine Glass" designed and produced by the premium wine glass manufacturer, Riedel. It's called the Riedel Veritas Champagne Wine Glass and it's exactly the shape of the glass that Champagne-maker Bruno Paillard was longing for.
It's a hybrid wine glass and Champagne flute, made specifically for sparkling wine. The larger-than-normal (for a Champagne glass) rim diameter allows the release of precious aromas (the toast and brioche and honey and nuts that we love) to be released - something not encouraged by a narrower standard flute. And, in the base of the glass bowl you'll find a mousse point. Mousse is what wine snobs call the bubbles and effervescence in sparkling wines. This glass has a tiny groove in the bowl's base - a "sparkling point" - which is said to aid in the formation of tiny bubbles.
I've tried virtually every Champagne glass on the market and I have to admit: The Riedel Veritas Champagne Wine Glass is the bomb! I really, really like it. And until Riedel or someone else comes up with an even better design, I'll be drinking my bubbly from this glass.
click to enlarge
With Valentine's Day just around the corner, what would be a better gift than the ultimate Champagne glass to sip bubbly from? The Riedel Veritas Champagne glass is sold in sets of two for $69 per pair.
A few years ago, I sat down for dinner in Reims, France with Champagne producer Bruno Paillard. Throughout the evening, we sipped his Champagne and enjoyed terrific food. However, Bruno wasn't entirely happy. That was because of the Champagne flutes we were sipping from. During dinner, he drew on a napkin a sketch of what the ideal Champagne glass would look like. I still have that napkin.