click to enlarge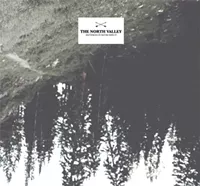 The North Valley, Patterns in Retrospect
The North Valley's debut full-length album,
Patterns in Retrospect,
perfectly captures the high energy of their raucous live show—they couldn't have done better even if they'd recorded a late-night set at a bar and released that instead. All of the wild, raw power and fervent rock & roll attack that makes the five-piece's shows so engaging is present in these 12 tracks, as is the band's ability to sound unrestrained even as they're perfectly timing a crucial breakdown. Highlights include "There's Something About Murder," which gets a surprisingly creepy mood out of a bouncy keyboard line and features bloodthirsty vocals that seem to teeter on the edge of sanity. "Drink Alone" is propelled forward by Spencer Sayer's rolling drums, and the generally mellow instrumentation allows the vocal harmonies between bassist Dane Sandberg and guitarist Spenny Relyea to really shine. The album's quieter moments—like the piano-driven "Riverside" and the wistful "Barbed Wire Tongue"—keep the track list nicely varied, and display The North Valley's ability to deliver slower, more subdued songs just as effectively as the loud rockers. The first half of
Patterns in Retrospect
might question destructive vices and ways of dealing with relationships ("Doomsday Device"), but by the time the album concludes with "Rock N Roll Mamma"—about refusing to give up partying for a significant other—and "Burnin' It Down" (it's all in the title), The North Valley say, "To hell with it," and grab that eighth beer.
Jan. 10, self-released, TheNorthValley.bandcamp.com
click to enlarge
Untytled, Winter
The latest release from emcee Untytled is probably best listened to while driving around on a cloudy, snowy January day, which is exactly what I did. The overall feel is dark, moody and chilly, in instrumentation as well as subject matter: creative frustration, disillusionment and other places the mind tends to go during the cold months. The layered soundscape—the introduction of "Bleak Little Circuit" is beautifully desolate, and "All Alone" has some nice Gorillaz-esque atmosphere—is allowed to take the spotlight nearly as much as Untytled's vocals, which include intellectual rhyming as well as actual singing. Things drag a bit in the second half, especially on "Moving to Portland"—the almost whiny vocals made the track tough to finish—and "New Dimension," which just seems to meander lazily and never go anywhere very engaging. Untytled is obviously not afraid to be creative, though, and he takes several interesting jumps outside the hip-hop norm. Also, all his genre-jumping is done purposefully, and usually to add another layer of meaning to the lyrics: The metal-influenced guitar line and heavily distorted vocals on "Ro.B.O.T." pair perfectly with lyrics about consumer culture, and with the touches of jazzy horns and the lyrics "I had to be the ultimate weaponry/ dismantle emcees and leave them swinging in the breeze" on "Ultimate Weaponry" make it easy to imagine Untytled as a hip-hop vigilante lurking in a city in the dead of night. The thumping track "Goldfish," which showcases his hard-hitting rap style, ends the album on a strong note.
Jan. 15, self-released, Soundcloud.com/Untytled
Twitter: @VonStonehocker