click to enlarge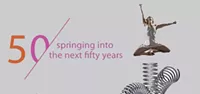 Ririe-Woodbury Benefit
On Saturday, March 28, Ririe-Woodbury Dance Company is hosting a benefit party to celebrate the beginning of the company's second 50 years of contemporary dance. The evening looks to be a tasty one, with food donated by Carrie's Cakes, Christopher's Prime Steak House & Grill, La Caille, Laziz Foods, P.F. Chang's China Bistro, The Tin Angel Cafe and Vinto Pizzeria, and with libations courtesy of Southern Wine & Spirits. The evening begins with a cocktail hour at 7 p.m., followed by a dance performance, dinner and live auction. The benefit takes place at the Rose Wagner Center (138 W. 300 South), and tickets to the event can be purchased by calling 801-297-4241 or online at RirieWoodbury.com.
Mas Tacos
Todd and Kristin Gardiner, owners of the original Taqueria 27 (1615 S. Foothill Drive, Taqueria27.com), are expanding their taco brand. Recently, they opened a second store in the Holladay Village Plaza (4670 S. 2300 East), and this week, they launched a third, located in downtown Salt Lake City at 149 E. 200 South. Along with gourmet tacos, Taqueria 27 offers an extensive tequila selection, craft cocktails, beers, wine and much more.
Nicholas & Co. CEOs Honored
Peter and Nicole Mouskondis, co-CEOs of the 76-year-old Utah food company Nicholas and Company, have been recognized by MountainWest Capital Network as 2015 Utah Entrepreneurs of the Year. "Our family has been entrepreneurial since the first day my grandfather picked up a dented can of tomatoes," said Peter Mouskondis at the award event, with Nicole Mouskondis adding, "We are honored to continue the legacy of keeping cultures alive and thriving through a diversity of culinary products, and we are truly humbled by this award." Said Drew Yergensen, chairperson for the event, "We are honored to showcase Peter and Nicole and their hard work—it is our hope that their success can continue to be a source of motivation for the next generation of entrepreneurs." Nicholas and Company has been a local independent supplier to restaurants in the Intermountain West since 1939.
Quote of the week: To eat is to appropriate by destruction. —Jean-Paul Sartre