click to enlarge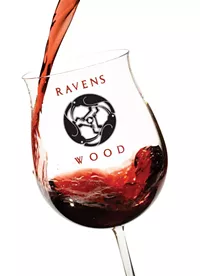 My earliest introduction to American Zinfandel wine was at a dinner hosted by a wine collector acquaintance in New York City's Veritas restaurant, a hotspot for wine lovers if ever there were one. Now, this guy was a true wine snob. In fact, his tastes were so "refined" that he would proudly proclaim, "I only drink Zin!" To this macho man, everything but Zinfandel was wimpy and for losers. I didn't say I especially liked this dude, but in the immortal words of Three Dog Night, "I never understood a single word he said, but I helped him drink his wine."
One of those wines was from Ravenswood winery, located in the foothills of the Mayacamas Mountains on the outskirts of Sonoma. I don't recall which Ravenswood wine I drank that night, but since then, I've become a big fan and have tasted many, many Ravenswood offerings, mostly its Zins. Ravenswood produces wines from other varietals—Merlot, Shiraz, Petite Sirah and even Chardonnay—but Zinfandel is Ravenswood's backbone, and there's a Ravenswood Zin for every palate and budget.
It's interesting and a little ironic that Ravenswood founder and winemaker Joel Peterson—who's been dubbed the Godfather of Zin—has a background in microbiology and worked as a medical researcher. I say that this is ironic because he doesn't make "modern science" wines. Rather, they're "old school," insofar as Peterson practices the art of traditional winemaking as found in Burgundy and Bordeaux. And his best wines come from old, gnarly, pre-Prohibition, dry-farmed, low-production vineyards. He utilizes wild yeast fermentation in open-top fermentors, and the wines undergo long aging in small French oak barrels. They're neither over-oaked, nor sugarcoated. To quote Peterson, "Our goal is to exalt the grape, not overwhelm it."
Peterson works with more than a hundred growers throughout California, and many of those grapes go into Ravenswood's entry level (price-wise) Vintners Blend line of wines. Ravenswood Vintners Blend Old Vine Zinfandel is a great bang-for-the-buck at $12.99, and it's even a better bargain when it goes on sale here, which is frequently, for $9.99. It's big and bold, but simultaneously approachable, with soft tannins and rich fruit flavors.
A step up from Vintners Blend is the Ravenswood County Series, featuring juice from Mendocino, Lodi, Napa Valley and Sonoma. I particularly like the ripe jammy flavors of Napa Valley Old Vine Zinfandel ($15.99), with hints of dark chocolate, blackberries and cocoa. At 14.5 percent alcohol, you might want to sip this one slowly.
Ravenswood's Single Vineyard Designates is a wine series that's all about terroir. These are vineyard locations that are ideally suited to the grapes grown there: old, low-yield vines that are site-specific. Ravenswood Dickerson Zinfandel ($34.99) offers notes of mint and eucalyptus, along with sweet mid-palate fruit flavors that are well-balanced by the wine's acidity. You'd think that a young wine with 15 percent alcohol would taste fairly "hot." But not Ravenswood Big River Zinfandel ($34.99), which is loaded with concentrated cherry, blueberry and cacao flavors, along with hints of anise and vanilla. This is as complex and satisfying a wine as you're likely to find in its price range.
Try Ravenswood Icon Mixed Blacks if you can get your hands on some. It's a high-end, dark and brooding wine aptly named for its black fruits and black pepper aromas and flavors. Drink it on a dark and stormy night.
By the way, should you be so keen on Ravenswood as to have their logo—a trio of ravens, talons interlocked—tattooed onto your person, it will earn you complimentary tastings for life at the Ravenswood winery.