click to enlarge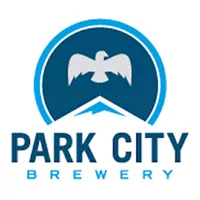 New Park City Brewery
The past 15 years have seen unprecedented growth in the craft-beer industry. Breweries have been popping up in all corners of North America, and Utah is no exception. Park City Brewery (not to be confused with Park City Brewing, owned by Moab Brewery) hopes to be Utah's newest brewery by the end of 2014. Co-owner Scott Ray says he plans to start serving the brewery's IPA, pale ale, brown ale and kolsch beer right before the holidays. The brewery will be producing "high-alcohol" and "Utah strength" beer in bottles, and hopes to have its beer on draft locally.
2 Row Brewing Company
If you thought we were done talking about new Utah breweries, think again! Brian Colman of Draper has been an avid homebrewer for years, and his beers have made a name for themselves in the homebrewing community. When Colman came across an unbelievable deal on a professional brew system, he dropped everything, flew to the East Coast, threw it in a rental truck and brought it home. That spotaneous purchase is great news for Utah: 2 Row Brewing Company in Midvale is in the process of installing its new system and plans to brew exclusively high-alcohol beers ranging from IPAs to Belgian Biere de Gardes. Look for 2 Row's opening by April 2015.
Uinta's Brighton IPA
Uinta Brewing Company's partnership with Brighton Ski Resort continues with the release of this year's Brighton IPA, which changes approximately every quarter. The current incarnation is made with an Australian variety of hops called Ella, which impart subtle spice and floral notes up front, with hints of citrus peel in the back. This beer is available on draft and in Uinta's 750ml "corked & caged" Champagne-style bottles. A portion of the sales from Brighton IPA go to the Utah Avalanche Center.