click to enlarge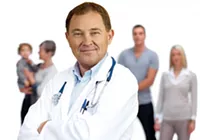 Updated Wednesday, March 4, 2015
A single question has occupied a good share of Utah Gov. Gary Herbert and the collective Republican brains of the Utah Legislature these past two years: How should the Beehive State extend health-care coverage to the roughly 100,000 Utahns who need it?
This question sent Herbert and his aides on numerous quests to Washington, D.C., where they sought permission to bring back to Zion hundreds of millions of dollars in Medicaid funding—money already paid by Utah taxpayers to expand health-care services—while skirting around some rules that would typically be imposed if this money was used.
It also stewed in the minds of legislators, a vast majority of whom wear the same political-party patch as Herbert. And even though Medicaid expansion, Healthy Utah, Healthy Utah 2.0, Frail Utah, Vulnerable Utah—whatever version of the bill one chooses—was expected to be a top priority during the session, few could have foreseen the rocky path that the topic has traveled.
On Feb. 24, the Healthy Utah plan had a short-lived sliver of hope when the Utah Senate voted 14-11 to approve Senate Bill 164. The buck stopped, and it stopped fast, when Republican House Speaker Greg Hughes claimed there was no support for the bill in the House. As such, the House wouldn't touch it—not in a committee meeting and not on the floor.
As health-care advocates, legislators, regular Utahns and Gov. Gary Herbert blasted Hughes and the House for its lack of respect for the public process, Rep. Jim Dunnigan, R-Taylorsville, resuscitated the debate with a compromise in the form of House Bill 446.
It now appears that Dunnigan's bill, as well as the Healthy Utah bill will both be heard by the House.
While it is likely some form of health-care reform may come out of the legislative session, Hughes' stiff rebuke—brief as it may have been—was a rare and disconcerting action for his fellow legislators, the governor and those who climb to the top of the Capitol steps to bear the flag for any issue.
"To not at least even give it a chance is concerning," says Sen. Brian Shiozawa, R-Salt Lake City, who sponsored Senate Bill 164. "It deserves a hearing, it deserves public debate. I would encourage the House guys to weigh in on it and state to their constituents, 'I voted yes or no,' and then undergo the scrutiny one way or another."
This fiery debate over whether or not to extend a broader swath of health-insurance coverage to Utah's low-income residents has devolved, some say, into a pit of political gamesmanship that could have sweeping repercussions. Hughes' war against Shiozawa's bill, which is being called Healthy Utah 2.0, because it could be implemented on a two-year test basis and then tweaked or dismantled, was viewed by some as a message to voters that their voices—and the public process as a whole—do not matter.
This reality wasn't lost on Sen. Scott Jenkins, R-Plain City, who voted against Shiozawa's bill in the Senate. Win or lose, Jenkins says he believes that, on topics of great public interest, legislators have the responsibility to take a public stand and bear the consequences.
"Even though it hurts me sometimes, it is the process," Jenkins says of weighing in on topics that might be politically dicey. "If you hold the vote, then you know who to go hold accountable. That's the positive side, that's why you ought to go hold a vote. If you don't hold a vote, then you don't even know who they are."
At issue is whether Utah should expand its health-care safety net to roughly 100,000 residents through a combination of federal and state money. Both of the bills on the table would expand health-care coverage, but to different amounts of people for different sums of money. The Healthy Utah 2.0 bill would provide health care to more than 100,000 uninsured Utahns. In a news conference on March 3, Herbert said this would cost the state $25.4 million over two years. Bearing the brunt of the costs, however, would be the federal government, which Herbert says would allocate $960 million that Utah taxpayers already send to Washington to help pay for the program.
Dunnigan's bill, Herbert says, would insure half as many people at a direct cost to Utah of $77.2 million while only returning $195 million from the federal government.
Herbert says he's looking forward to hearing legislators duke it out over both bills, but believes the Healthy Utah 2.0 bill remains a vastly superior choice.
"As you analyze the costs and the benefits to these costs, for the Utah taxpayer and the people of Utah, Healthy Utah, in my mind, is absolutely the best plan," Herbert said.
Hundreds of millions of tax dollars have been lost because Utah has acted slowly to extend health coverage to those in need. And, Herbert said, approving a plan that accomplishes the most bang for the buck—in this case Healthy Utah 2.0—is the right path.
"I think, in fact, it's conservative common sense to not waste taxpayers' dollars," he said.
Medicaid expansion is to Utah Republicans as Kryptonite is to Superman. Recognizing this fact, Herbert set out on a journey to essentially expand Medicaid coverage to Utahns, but to do it Utah's way. Utah's way, according to Herbert, was to get health-care recipients to pay higher premiums, prove in some cases that they're working or trying to work, and to funnel the money to private insurers, who would provide health plans.
All of these matters required waivers from the federal government, a high bar that Herbert leaped right over. A more daunting obstacle has arisen in the form of House Republicans like Hughes, who has said that too few votes existed to push Shiozawa's bill forward—a contention that is based on closed-door meetings with his Republican colleagues. And, because the Legislature is in session for only a few more days, he didn't think there was time take up the matter.
Hughes did not respond to City Weekly's request for comment.
House Minority Leader Brian King, D-Salt Lake City, says for House members to simply refuse debating the bill because of a perception that it lacks votes, is "flippant, arrogant and cavalier."
Further, King isn't convinced the full House would back away from expanding coverage. "I think, if you have a full debate, you'd be surprised," King says.
According to a poll conducted in May and June by Dan Jones Associates, 88 percent of those polled said they favored implementing the Healthy Utah plan over doing nothing. And 70 percent said they favored the governor's plan over outright Medicaid expansion. It is likely that some House members representing diverse districts would feel some blowback by taking a stand against expanded health insurance.
"I think [Hughes] thinks there will be no political consequences for the Republicans in the House if Speaker Hughes basically just says to the people of Utah, 'Talk to the hand,'" King says. "He basically just stiff-arms them."
This political stiff-arm led to a cascade of bad publicity and outcry from constituents, which Herbert credited to nudging Hughes to allow a hearing for the bill. Other fallout, even if Healthy Utah 2.0 is ultimately approved, might not be so tangible.
Maryann Martindale, executive director of Alliance for a Better Utah, says Hughes' reaction to Healthy Utah 2.0 is what makes Utahns believe that the political game is fixed—and so they resist participating in the political process, or even voting.
"This is a perfect example of why people do not like politics. This is what turns people off," she says. "I just don't get it. It's games, but I find it really immoral and really disheartening. At the crux of this thing, we're talking about peoples' lives."