click to enlarge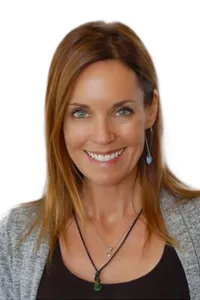 In just a matter of days, state lawmakers will be on Capitol Hill, discussing and voting on issues and bills that affect all Utahns. But how to ensure that your representative has your interests at heart? It's not with another 600-word Facebook rant, which is why the SLCC Community Writing Center is hosting a free Writing for Change workshop Jan. 13 at the Salt Lake City Main Library (210 E. 400 South, 6-9 p.m.). The writing center's associate director, Elisa Stone—also a tenured English professor at Salt Lake Community College—moved from Idaho to Utah to go to law school, but switched to English and has spent the past decade exploring civic engagement and service learning in higher education. She and others from the writing center will be on hand to help participants craft effective letters, which the library will mail for free. To register, phone 801-957-2192 or visit SLCC.edu/CWC, where handouts and screencasts can also be found.
Can a single message really have any power?
We show a six-minute TED talk that addresses that very thing. What we learn from that is that for every letter written, elected officials assume that 25 people feel the same way. I had the privilege of hearing Congressman Barney Frank speak when he was in Salt Lake a couple of summers ago. He shared with us that if someone looks out over Washington, they can see people protesting, but an elected official doesn't know how many, if any, are their actual constituents, so they may not feel compelled to act. But if they receive a letter from a constituent and they assume that one letter represents 25 other voices, then they do take it seriously. And especially handwritten letters are really impactful, because so much is electronic these days.
People still have opinions; why don't they write more?
When I ask, "Why haven't you done something about these issues you all care so much about?" oftentimes, they just aren't sure what the proper channels are. Sometimes people don't feel educated, they don't feel empowered. Oftentimes, they're so saturated in social media that they think speaking out has lost its meaning. If everyone's protesting on Facebook, what are they really doing? I think people have to re-center themselves and realize that this basic tool that we've had for decades is still effective, and perhaps even more so.
How is writing a letter to a public official different from writing to Grandma?
What we advise people is to come across to their elected official as members of the same community, players on the same team. We take them through a pattern of identifying a problem, coming up with feasible solution, and then offering personally to help solve that problem in partnership with their offical. It's very much a problem-based approach to advocating for whatever issues they care about.
Is there one major mistake people make with their letters to officials or newspaper editors?
What we're trying to steer people away from is political rants, and into positive, action-oriented letters. I think that's probably the most common ... I don't know if that's a mistake, but it's a way of making your letter sound like any other letter that's received, if all you do is rant. But if you have a problem and you offer a solution and volunteer to help, then you sound a little different, in a good way.
What's the goal of the Writing for Change series?
The goal is to empower people to have the tools in front of them to know how to communicate with elected officials, and then follow through and do that right in the workshop. The outcome of the workshop is that they write a letter, and the library mails it for free. It definitely can help people move from just thinking about issues and talking about them to taking meaningful action. That's our goal.