Peter Holslin
Holslin is City Weekly's staff writer. His work has appeared in outlets including Vice and Rolling Stone. Got a tip? Drop him a line.
Trending
Trump Queen
Local drag performer stokes controversy as the Donald Trump-loving "Lady MAGA"
August 16, 2019
Taking the Plunge
Inside the legal and moral struggle to legalize sex work.
June 19, 2019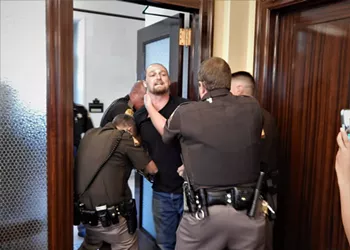 Challenging Authority
Inland Port opponents bust out 'direct action' to disrupt board meeting at state Capitol.
June 06, 2019