Katharine Biele
A City Weekly contributor since 1992, Biele is the informed voice behind our Hits & Misses and Citizen Revolt columns. When not writing, you can catch her working to empower voters and defend democracy alongside the League of Women Voters.
Trending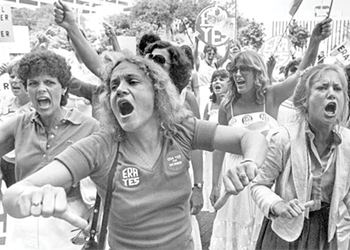 ERA Yes!
Why the in-limbo Equal Rights Amendment is now more important than ever.
January 15, 2020
A Show of 'Emotion'
Grocery stores jump in to the tax reform debate. GOP gubernatorial candidates said what at some recent forums? Plus, listen closely to what Sen. Mike Lee says about Trump.
January 15, 2020
2018 Beer Issue
We have the lagers!
August 08, 2018