Trending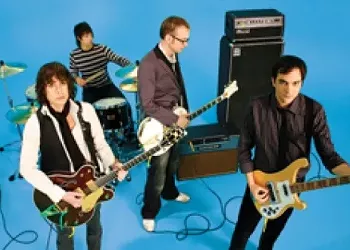 Pop Mart
Music: Fountains of Wayne may not be searching for the perfect pop song, but they seem to find it anyway.
August 15, 2007
Reformatted
Music: The Format went from an indie rock upstart to pop maestros, turning its back on the music industry in the process.
September 05, 2007
Drop Dead, Fred
Taproot pisses off Limp Bizkit's Durst and lives to tell.
February 01, 2001