Isaiah Poritz
Poritz was a summer 2019 editorial intern at City Weekly. He currently serves as news editor of The Emory Wheel.
Trending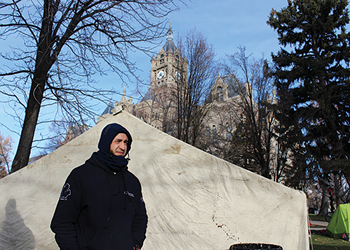 Give Them Shelter
The revolution clamoring for homeless resources, in this case, will be livestreamed.
January 08, 2020
A New Path
Mayor Erin Mendenhall calls for unity during swearing-in ceremony.
January 06, 2020
Five Spot w/Sister Molly Mormon
Random questions, surprising answers ...
June 26, 2019