Emilee Atkinson
Ogden native Emilee Atkinson has spent her life obsessing over music and enjoying writing. Eventually, she decided to combine the two. She's the current music editor of City Weekly.
Trending
Local Music Spotlight November 2023
Spice up your library with these songs from locals
November 29, 2023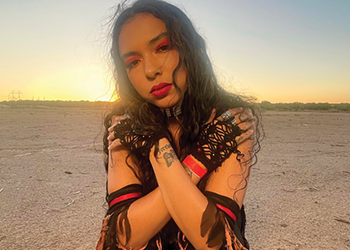 Stella Standingbear Makes Moves
Indigenous musician rides the momentum with her music
November 15, 2023
Utah Local Music Spotlight
Why aren't these songs in your library yet?
July 12, 2023