Andrea Harvey
Harvey has been City Weekly's grammar-savvy copy editor since November 2015. The Portland native has a B.A. in journalism from the University of Oregon, and is a lover of sushi, IPAs and feminism.
Trending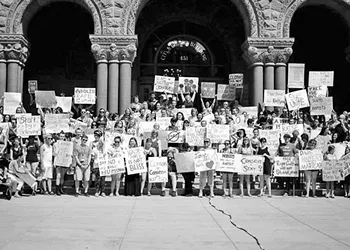 The Walk of No Shame
Rachel Jensen, SLC SlutWalk director, talks about rape culture, victim-blaming and why it's important for Salt Lakers to get involved in this year's big protest.
September 21, 2016