Hello Catholic school drama class enthusiasts! Special props to the staff and students behind the Judge Memorial production of Rent. You know what we did my last year of high school? Crazy For You. ...Need I speak of the pain? Congrats on the production and just putting on a musical for the fun of putting on a musical. That'll show those snooty Juan Diego kids who chose to put on... Thoroughly Modern Millie? (Wait, seriously? Dude, are you sure- okay.) As we enter this bewitching week, let's take a look at a very appropriately painted 337 Memorial Wall.


--- In personal gaming news, check it kids, a Nintendo!


Now I know this doesn't look like that fancy Wii system you're all used to. Back in the day (the 1980's) this was all you needed. ...Until Sega got its act in gear, but that's a whole other blog discussion. I recently came to acquire this childhood memory from a generous co-worker with a decent game selection, which prompted me to run out and purchase other memories from my past at Play N' Trade. As of this blog entry my final vacation of the year is currently being spent beating the 7th dungeon on the original Legend Of Zelda. And after I go obtain the Triforce, I'll be moving onto robot-hell attempting to save the world in Mega Man 3. I know full well that you can't buy back your childhood, but happiness can be obtained in small doses. And as low-tech as an 8-Bit cartridge system is compared to the games of today, a lot of those on the NES are still harder than anything on the market now. Think I'm full of it? ...Go get Castlevania, kid.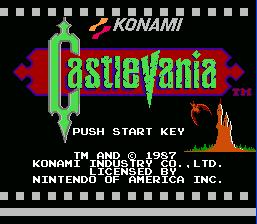 And while we're on the subject, in gearing up for Halloween SaltyZombies.com is making sure this weekend is filled with events. Last night the group held its Zombie Mass Walk over at the Gallivan Plaza. Tonight you can join the group as they gather at 1130 So. West Temple for a marathon of George Romero films, and then Sunday as they have a round of Zombie Kickball over at the Herman Frank Park, followed up with their Black Lagoon Party at Club Vegas. As always, come dressed as your favorite undead character, or try your hand at being one of the few living souls from Zombieland. Plus more plans int he works for this coming weekend. Check out their website for details!


Moving onto music, all local Utah bands might want to pay extra special attention to this one. City Weekly currently has on its website a Bands section. Which for some may seem a bit off but please take a moment and head over to this link and check out what's been started. Bands and artists have the ability to start their own page on our website, and its not just the average picture and link. You'll have the ability to load up full tracks for people to listen to, a Billboard area to post upcoming events and concerts (which you can also add to our calendar, but more on that later), a section for publicity photos and live events, and a blog section if you wish to use it for updates and touring. I personally would love any and all Utah bands, past and present, to sign on and create a page. If not to promote, for the simple fact that no one really has a complete library of local music. Some have documented, some have made tribute pages, and some just know... but no one has a complete record of it all. So in turn I ask, help us create a tome of local music for all to browse and enjoy. Show all what once was great, what's thriving today and what is yet to come. All you need to do is create a free user name on the website, and click the area on the Bands page that says Create/Update Your Band.


As for the blog, we'll chat up bands from Kilby Fest, looking at liquor and a local shoe company, talk Utah County art, hit up a local label and with any luck a surprise interview. But as always, we'll see what happens.