BY JON PAXTON
Justin Townes Earle rocked Salt Lake City twice in one day. No small feat for any man. He started off at an in-store performance at The Heavy Metal shop, followed by an gig later Wednesday night opening for Jason Isbell & 400 Unit at The State Room.
JTE!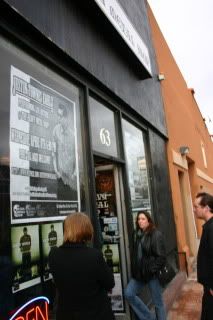 The crowd spilling out into the frigid air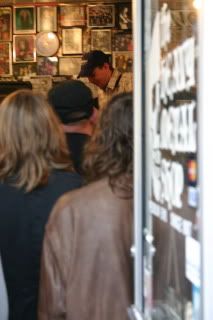 Justin Townes Earle's cover of a Carter family classic song rang true as the crowd on the street listened intently to his one man show on the Heavy Metal Stage/Rear of Shop.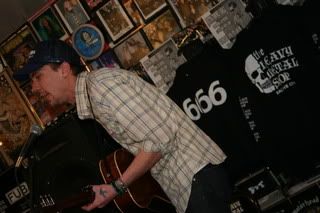 I particullarly enjoyed "Mama's Eyes," a cut off his new album. Get with it and pick up the record Night at the Movies (out on Bloodshot) at the Heavy Metal Shop if you'd like to expand your horizons. And tell Kevin Jon Paxton sent ya.